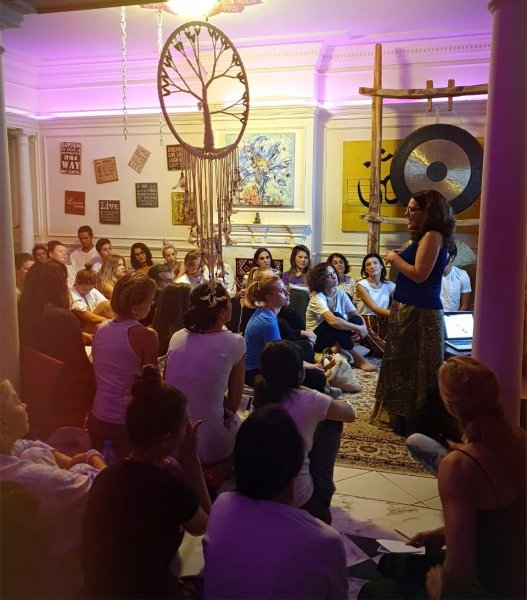 I offer a series of experiential sessions and workshops on psychic and personal development. I have worked with small groups of 3 as well as large groups of over 30 people and I find that each setting has its special qualities. In any case I will do my best to accommodate the needs of every participant.
I aim to provide an environment that is more awareness focused than solution focused. I believe that transformation begins within. Very often the process of exploration triggers change because we start to see things under a new light. For me this "new light" is our own conscience, now expanded to accommodate new perspectives and possibilities.
I only help to unveil what is already within you, including any answers you may be seeking. Your life has doors that only you can open; my role is to help you in your search using my holistic and therapeutic skills. In the process of assisting you I may point at areas to look but I won't tell you what to see. Your discoveries, insights and experiences truly belong to you.
My workshops are for personal development only and do not in any way substitute or discourage professional and clinical support and advice. I only work with adults over the age of 21. Your privacy will be respected. Group pictures are only taken with consent at the end of the workshop and can only be shared with expressed permission.
Introduction to Your Archetype Chart
Unfold your Potential and Become Who You Are!
Your predominant archetype represents your true essence, indicating your behaviour patterns, relationships and natural interaction with other people-archetypes.
This introductory workshop will help you to connect with your deep self, opening new horizons that will inspire you to reflect on current themes in your life and most importantly, to discover that you have unique talents that can be used to maximize your potential and possibilities of success.
This workshop will give you the tools to
Develop an understanding of archetypes and how they work in the collective unconscious.
Discover which archetype is influencing you the most at this point in time
Become more aware of your relationships with others based on the natural attraction/friction between certain archetypes due to what they represent.
Focus more on your natural abilities and assets and what you can do well.
Archetype Test and all materials included
Duration: 4h including a 15 min break in between
Investment: £50 per person or £40 per person for groups of 4 or more
The Mystic Seeker Weekend
We want the right answers but have we asked the right questions?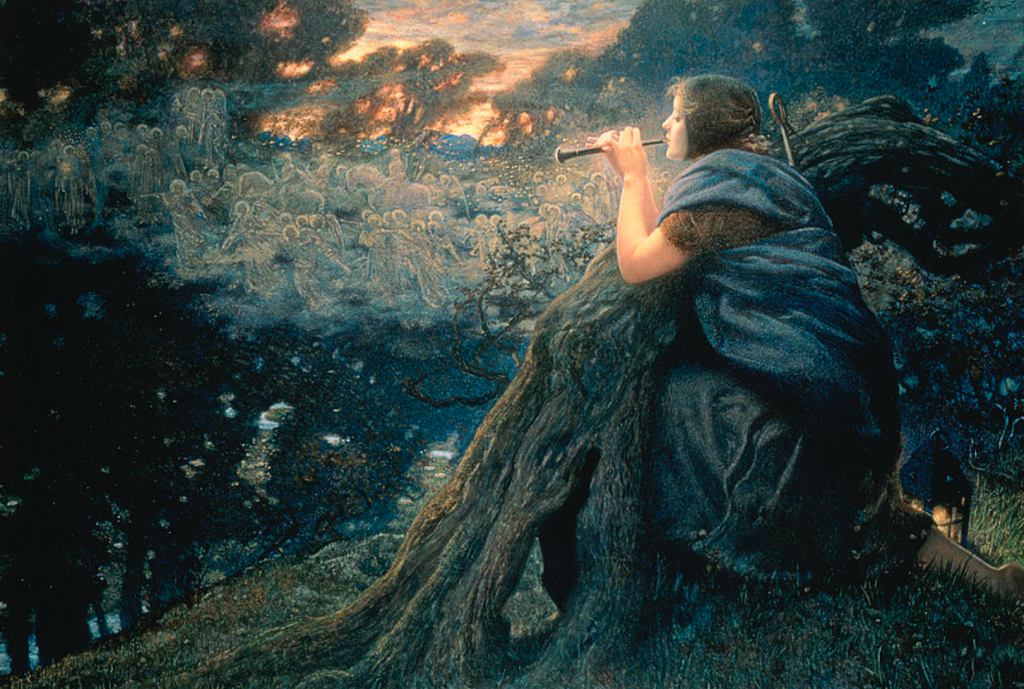 Are you aware of the recurrent themes or patterns operating in your life?
Have you considered the meaning of these themes and patterns?
Do you know that your spiritual inheritance can reveal insights on what your purpose might be?
Is it time to do an inventory of your life?
Is there a difference between the role you have been playing and the one you feel you would be happier playing?
How to reconcile your life and commitments with your true essence?
On this workshop I combine concepts of Jungian archetypes with the rich symbolism of the Tarot. The aim is to create an environment of deep reflection where you can take time to review your life and experiences and also discover elements that you have inherited from your family history.
We assume many roles in our lives; some are natural (we always enter the world as someone's child), others we chose by affinity and there are roles we assume by necessity – and there's nothing wrong with that by the way! Amongst all those there is your essence, your core being. Our aim is to bring your real self forward and examine the path you've travelled including your origins and starting point.
Once you are in full possession of your story, you will be better equipped to reconsider your path. How to make better use of your abilities from now on? Are you more aware of the relationship dynamics playing in your life? Is there a better way to deal with it? Are you doing what you feel you were born to do? What separates you from fulfilment? How will you cross this bridge?
There is still a long way ahead and much work to be done. Choices may have to be made soon. I hope the Mystic Seeker will be an uplifting and insightful experience that will serve as a good tool to you in this period of transition.
This workshop you will be fully guided to:
Examine your own story until now
Discover your archetype via a carefully selected test
Reflect on how your primary archetype is operating in your life.
Become more aware of your relationships with others based on the natural attraction/friction between certain archetypes due to what they represent.
Develop an understanding of your family history, including the gifts and challenges that have been passed on to you through generations.
To gather all the facts and get a better understanding of your current situation in life.
To consider the direction you want to follow now that you are fully conscious of who you are and the baggage you carry.
To use the Tarot as an instrument to obtain insight and perspective on your path.
To share, learn and get new perspectives from your peers in a safe, supportive and non judgemental space.
Here is the Agenda!
Day One – 10am to 4pm
Your Life Story
The 12 Archetypes
Relationships Between Archetypes
The Mystic Chair
Day Two – 10am to 4pm
Your Archetypal Tree
Your Spiritual Inheritance
The Fool's Journey
Day Three – 10am to 4pm
The Fool's Journey Cont.
A New Vision
Writing a New Chapter
The Mystic Seeker Spread
The Mystic Seeker's Farewell
Duration: Ideally this is a 3 day workshop. The sensitive nature of the work naturally triggers reactions, feelings and responses that as a facilitator I must not disregard. Participants will be given the appropriate resting time to reflect between sessions in order to digest the material discussed in the best possible way.
At special request a 2 day compact version is available consisting of 8h each day including breaks. Please note that the compact version will have a different agenda and some exercises may be changed in order to ensure the integrity and quality of the experience is not affected by the added time. The fees are the same for both versions.
All versions include Archetype Test and materials
Please note that this workshop can also be done as a retreat package. Please enquire for further details
Investment: £250 per person or £ 235 pp for groups of 4 or more
Awakening the Psychic in You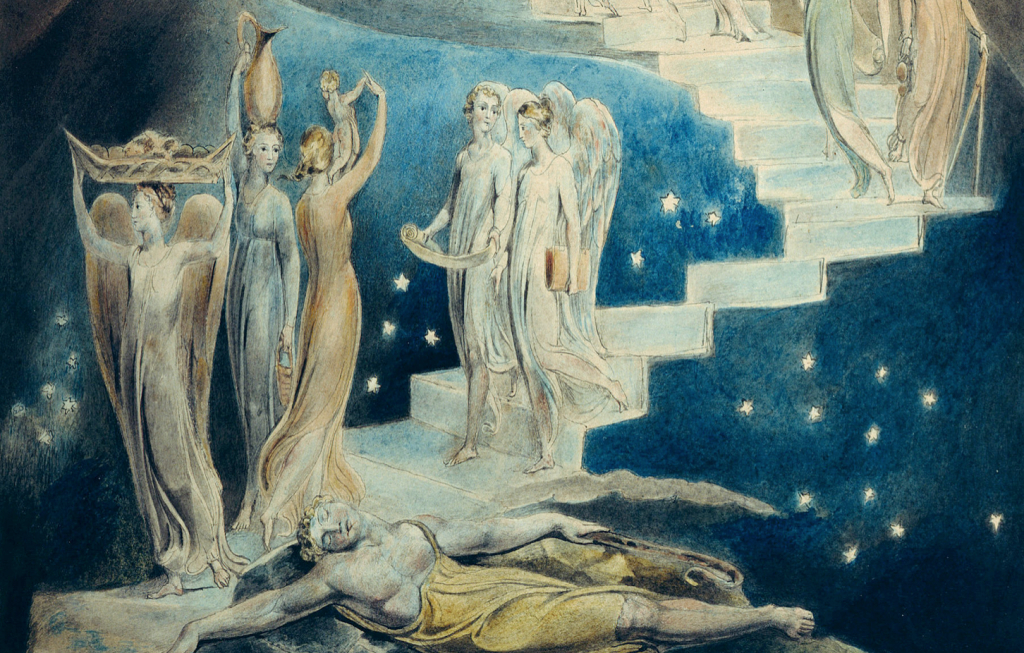 Have you ever wondered if you are a psychic?
Do you feel you have psychic abilities but are reluctant to use it?
Would you like to sharpen your existing psychic skills?
Are you open to embrace you own insights?
If you answered YES to any of the questions, this refreshing workshop may be just what you need!
We all have a 6th sense but like a muscle, it needs to be exercised in order to operate in full fitness.
This workshop will give you the tools to
Prepare mentally and spiritually for psychic work
Detach from fear and apprehension, the biggest blocks in any spiritual activity
Develop you awareness and eye for detail, essential factors in intuitive development.
Interpret your insights in a safe and constructive way
Gain more confidence in your abilities
Duration: 2.5h
Investment: £35 per person or £30 pp for groups of 4 people or more.
The Mystic Tent Session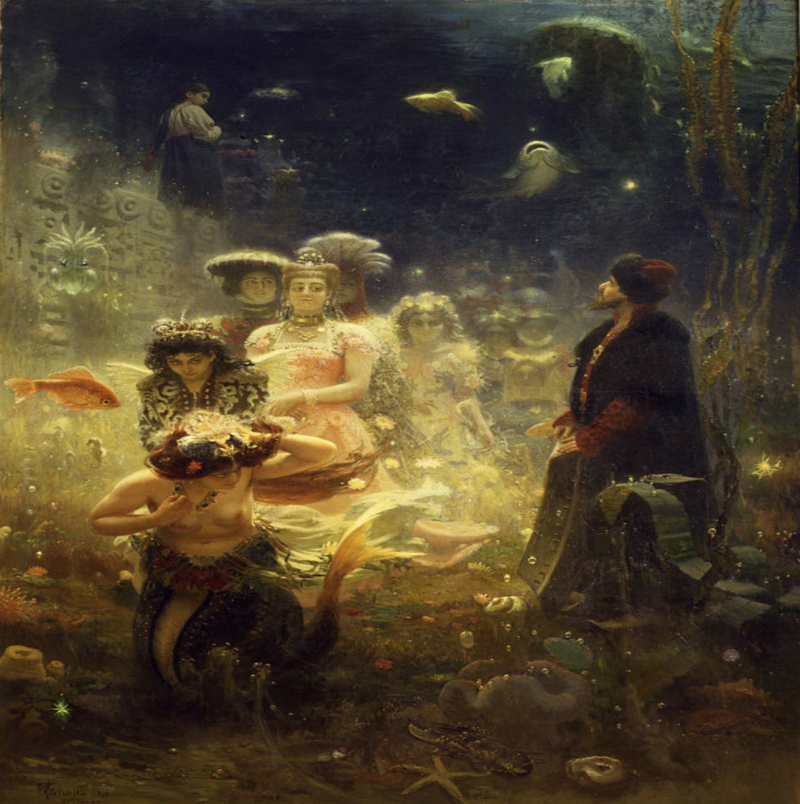 Step in a forgotten time where colourful characters and exotic caravans travelled the world in search of adventure and riches. From time to time, on very special occasions they gathered together to share their tales and amongst them were some who could read the omens. We can all benefit from their wisdom. The oracle beautifully disposed at the centre is ready. Take your place and let your insights unfold. They will be well received. The gypsy tent is a place of sharing wisdom, experience and insight. Be welcome.
Duration: 2.5h
Investment: £35 per person or £30 pp for 4 people or more.
The Treasure Chest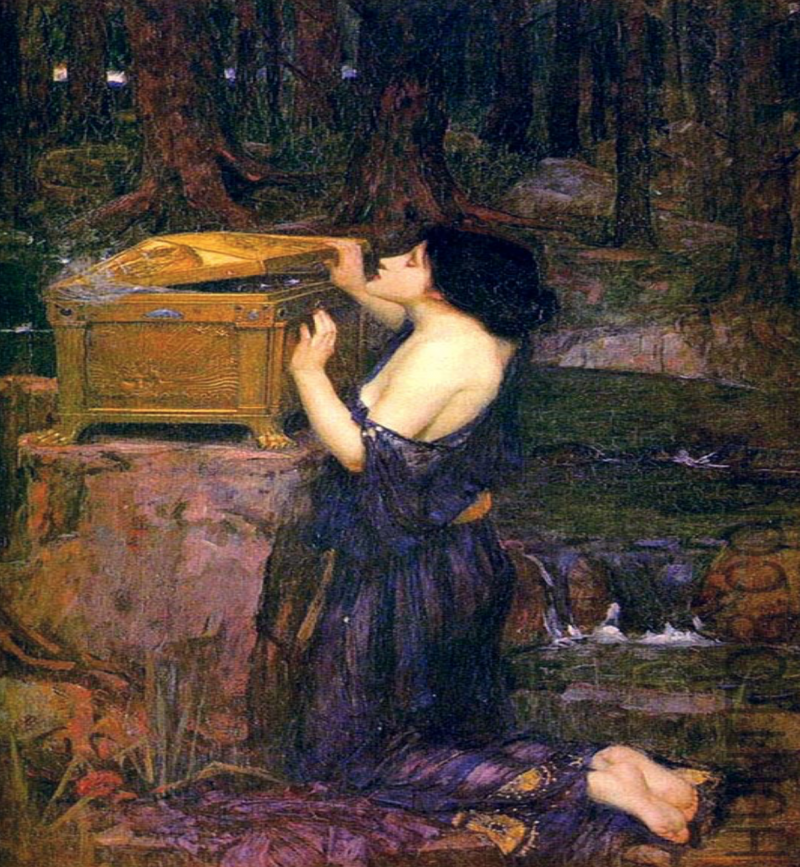 A treasure chest arrived from distant oceans. You are one of the lucky few allowed to pick one relic from the mysterious chest. Now that you are in full possession of your treasure, you will find that it has some very special properties. Your precious belonging can communicate with you! What is it revealing? What stories does it have to tell? What is the connection between your treasure and you?
Let your talisman guide you into a journey of discovery, guidance and insight.
Duration: 2.5h
Investment: £35 per person or £30 pp for groups of 4 people or more.
Discovering the Lenormand Oracle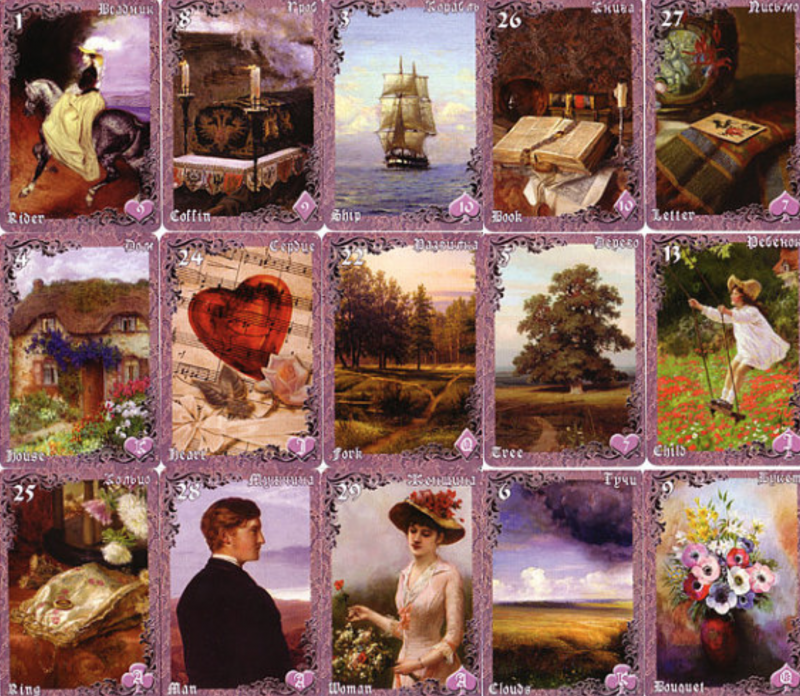 For many, this oracle is easier to understand than the Tarot, but just as accurate! The Lenormand cards have been gaining great popularity and loyal followers worldwide who enjoy the thrilling gypsy style of fortune telling.
These intriguing cards are named after the French celebrity fortune teller Mlle. Lenormand, who counted Napoleon and Josephine among her clients.
This Level 1 workshop is aimed for anyone who wishes to use the Lenormand cards as a divination method as well as using them as a tool for self development. The beautiful simplicity and accuracy of this oracle will surprise and inspire you in equal measures!
On this workshop you will learn:
How the Lenormand Oracle works
The essential characteristics of each card
Tools for developing your card interpretation skills
The foundations of card combination using the Lenormand method
To create your own Lenormand Dictionary
The difference between a generic and a focused reading
3 different reading spreads using 1, 3 and 5 cards to be used in both generic and focused reading
Duration: 1 day intensive of 8h (including 1h lunch break and a 10 min intervals mid morning and mid afternoon) or 2 day consisting of 4 hours each day (including a 10min break in between)
Investment: £200 per person or £180 pp for groups of 4 or more
Lenormand Level 2 – Card Combination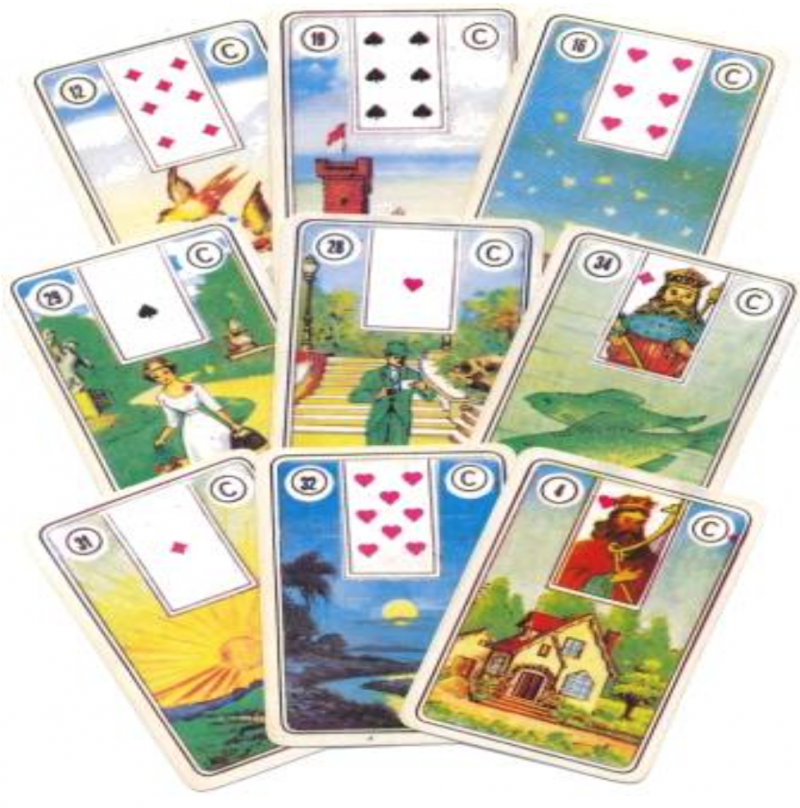 This Level 2 course is aimed for people who have completed Level 1 and experienced readers who want to refresh their skills.
Aims and Summary:
This Level 2 course will help you to solidify your Level 1 skills as well as introduce you to the art of card combination which is essential when you practice with the Lenormand Oracle. At the end of the course ideally you will have the tools to:
Combine the cards in pairs in a structured setting
Exercise your skills in interpreting 2 cards together as one
Use a series of spreads: 9 card, 10 card Topic Reading and Past, Present & Future using 24 cards in your practice
and have a glimpse of what Level 3 would be about: The Grand Tableu where all 36 cards are used! (Level 3 coming soon!)
There is a final practice test at the end when you do a reading for one of your peers. The test is not meant to be judgemental, only constructive. It is an opportunity to get valuable feedback from your peers and improve the quality of your practice
Duration: 2 day workshop consisting of 6h each day
Day 1:
Card Combining 1-9
Card Combining 10-18
Reading Practice
Day 2:
Card Combination 19-27
Card Combination 28-36
Reading practice
Investment: £250 per person or £240 pp for groups of 4 or more
The Storyteller's Tarot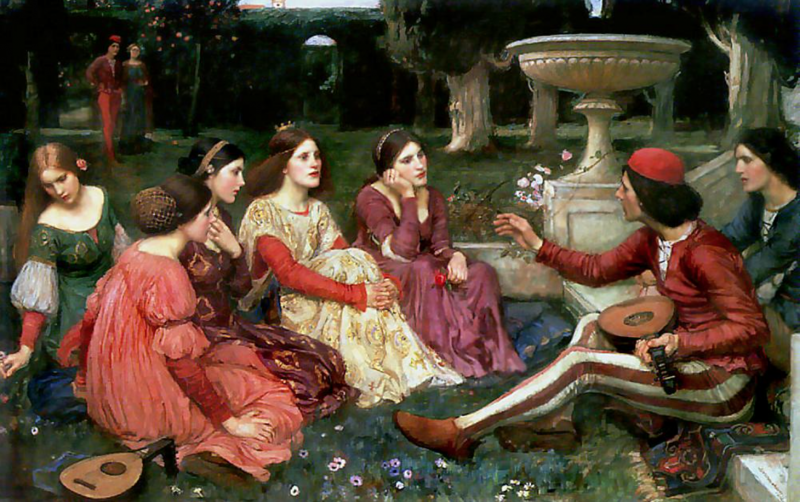 This unique workshop is for anyone interested in symbolism, synchronicity and personal development, regardless of any previous experience with the Tarot.
The day will see us embarking on a journey using archetypal and everyday life imagery, tales and quotations that will take you straight to the universal essence of the Tarot. As we navigate through history and myth, we will meet Werewolves and even board on the ill fated Titanic! Will you manage to escape? Of course you will! You will also broaden your horizons on the first 22 Major Arcana.
After this workshop you will see the Tarot with new eyes and learn how to recognize their universal message even if you don't intend to become a reader. If you already use the Tarot, this short workshop will give you additional tools to work with.
Welcome to the wonderful word of Tarot. Get ready to be amazed!
Duration: 6h including a 15 min break in between
Investment: £200 per person or £180 pp for groups of 4 or more
Important to Know:
In the UK I conduct my workshops either at Old Paradise Yard near Waterloo/Westminster or at the Twickenham Therapy Centre in the lovely borough of Richmond. I'm sure you will agree that prime locations come with a hefty price tag. This is why my workshops may seem expensive. However, I pride myself in offering beautiful venues with good facilities, near interesting places and of easy access to public transport and parking. If you already have a venue, I am happy to renegotiate the fees if feasible.
In any case, feel free to contact me.
I look forward to hearing from you and hopefully, become part of your adventure in search of personal and spiritual growth and fulfilment.
Find me on Social Media