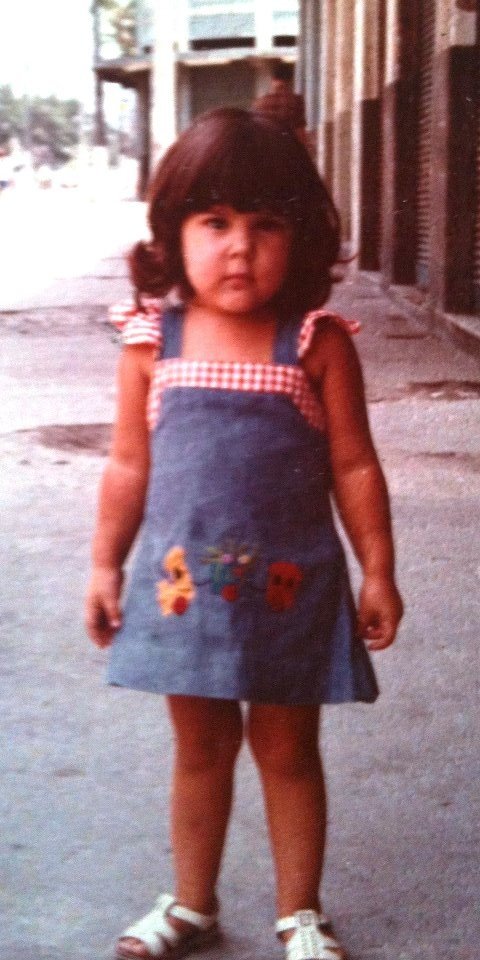 Life started for me on the sunny beaches of Rio de Janeiro as a daughter of migrants from the northeast of Brazil. I chose my family well. Mum has always been a woman of great faith and dad had also dabbled with the esoteric.
Brazil has some very colourful spiritual practices; with many blending indigenous, Christian and African elements. A real pick and mix of whatever takes your fancy, at least that's how it used to be.
Mum has 4 sisters and they all love psychics. They used to visit them frequently, always on the lookout for a new one so I grew up in that environment. During consultations I kept very quiet, observing every move, totally captivated by the atmosphere.
At 9 I made my first attempt into a psychic life. I picked an old Lenormand deck my mum had, in Brazil they are widely popular,known as Baralho Cigano – Gypsy Cards, rolled a scarf around my head, went to the car park, sat behind a cardboard box and declared that I was "open for readings". I had a few "clients", including adults and my little pouch ended up was full of coins and sweets. Mum found the episode hilarious and couldn't believe people wanted to have readings with a 9 year old!
My teenage years were troubled. I became very rebellious, clashing with authority and being expelled from schools. It was time for rock music, going out, drinking and smoking, crying for boyfriends and generally being miserable. I was also diagnosed with depression which I still have from time to time.
At 15, dad gave me my first Tarot deck, the Mythic Tarot by Juliet Shaman-Burke & Liz Green. I soon realized that reading cards was the only thing that I wanted to do so I became a professional reader. Due to my experiences at school I decided university wasn't for me.
In 1999, at 23 I went travelling and fell in love with the UK. London, the city of rebels welcomed me well. Like my parents I became an immigrant but unlike them I decided there was no going back. I was granted the privilege of becoming a British Citizen in 2008 and to this date I consider this to be one of my great achievements.
I worked for 12 years in social care, dealing with real-life cases of loss, trauma, recovery and hope. Working with both victims and offenders reinforced my empathy for people's personal experiences. Everyone has the right to change including me so at 35 I decided to go back to college. I felt empowered by the realization that it's never too late to learn. Soon after my first graduation in 2014 I left my job but being a full-time psychic wasn't that easy.
Sadly, there is still a huge stigma attached to psychics. I've been ridiculed on many occasions when I revealed my profession and was often treated as a joke act when I worked at private events. My frustration inspired me to investigate the parallels between therapy and spiritual practices in an academic setting so I embarked on a post graduation. My dissertation validated what I already knew: psychics and therapists facilitate the same process: self discovery, renewed sense of purpose, direction and identity. I started to integrate my skills in my practice, using a robust ethical framework which gave me respectability as a psychic as well as a psychotherapist.
As my reputation grew, invitations to travel abroad followed and today I travel all over the world to give private consultations, lectures and workshops. My 40s have brought me unexpected surprises. I'm proud of my achievements but wise enough not to be deluded. I am not a guru who will miraculously change people's lives. I keep vanity at bay and keep things simple. The rest comes naturally.
When I'm not working, I can be found lazing about at my home in Hampton with my books, a warm cup of tea with my cat Ruby snoozing nearby. When the next trip comes, I pack my suitcase, prepare my cards and off I go, ready for a new adventure…