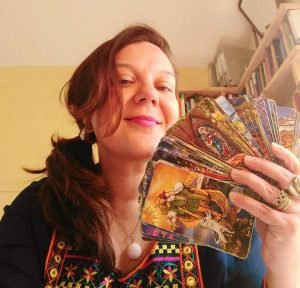 I offer readings in person and via telephone or Skype. I live in Hampton and see clients on Saturdays at my studio in Waterloo/Westminster.
I understand that some people prefer to enjoy the atmosphere of a face to face reading and feel reluctant to have a distant reading but if you want to try a reading via phone or Skype be assured that you will have a 5min grace period to decide if this is for you or not. You could be surprised with the results!
You can choose between a 1 hour and a 30 minute reading. In both readings you will not be required to disclose any information about yourself or your situation. Feel free to record the session; it can be very useful to listen again at a later date.
1 Hour Reading
This is a full on Tarot extravaganza where no stone is left unturned.
The 1 hour reading starts with an overview of the current situation and short term developments. This will be followed by a more in-depth analysis of Past Influences, Present Moment and Future Possibilities in 7 areas of your life: Love/Relationships, Emotional, Financial, Professional, Home and Environment, Well Being and Spiritual. I conclude the reading with a Lenormand spread. Then it's time for you to ask questions. The reading will then naturally come to a close.
Fees: £100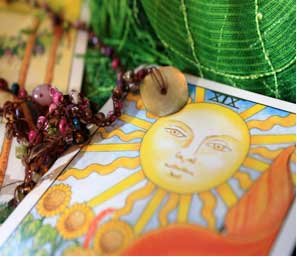 30min Reading
This would be the right reading for you if this is your first session with me or perhaps you only need a bright insight for the here and now. You can either have a brief summary of your current situation and influences for the short term future with 10min allocated for questions at the end or use this time to prioritize the topics/questions that are more relevant to you.
Fees: £60
Payment Method
Face to Face: I accept cash and bank transfer.
For telephone and Skype readings all payments must be done via bank transfer prior to the reading. In case of international transfers I usually work with Transferwise, but I am open to other options that are more convenient for you.
Am I the right reader for you?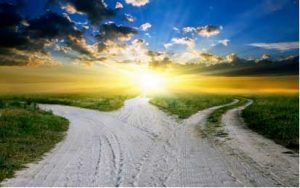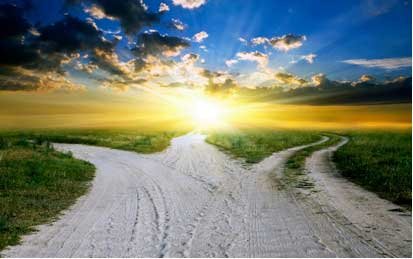 Readers have different styles; there's the compassionate, the upbeat, the straight talking, the inspirational… Thankfully individuality is an asset in this profession.
There are no rights and wrongs only what you feel comfortable with and it is absolutely essential that the connection with your psychic feels right.
I tend to be direct but philosophical in my approach. The reality is that not all questions are answered with a Yes. This means that during the reading I may say something that is different from what you wish to hear. You need to be open to this probability. At the same time I strongly believe that psychics only show you one of the many possibilities you have at your disposal. You are the master of your fate and the owner of your destiny.
Your confidentiality will be respected. I don't ask for photos with any clients and I also don't request testimonials. The feedback I have on my Facebook page is totally spontaneous. It's so uplifting to see a positive acknowledgement; especially when they are heartfelt and unprompted.
To your peace of mind you won't get any emails, texts or calls or "news" from me after the reading unless you specifically ask.
The only exception when your confidentiality would be breached is if it would be unethical or criminal not to seek help.
Please note that I only do readings for adults over the age of 18.
The Next Step: Booking your Appointment
Please contact me via phone or email if you wish to book an appointment. In case you are still undecided and want a brief chat to see if we click, feel welcome to contact me too. I will be happy to clarify any questions you may have. You can also bookmark this page so when the time is right, you know where I am.
My sessions aim to give you an independent psychic perspective that is ethical, non intrusive and respectful of your individuality. I love what I do and I hope you will find your session insightful, informative and beneficial to your growth at this point in your life.
I look forward to hear from you in due course.